Cabinets with lead-lined interiors safeguard healthcare workers from dangerous radiation by keeping radioactive items in the cabinet, where they may be accessed only by authorized personnel.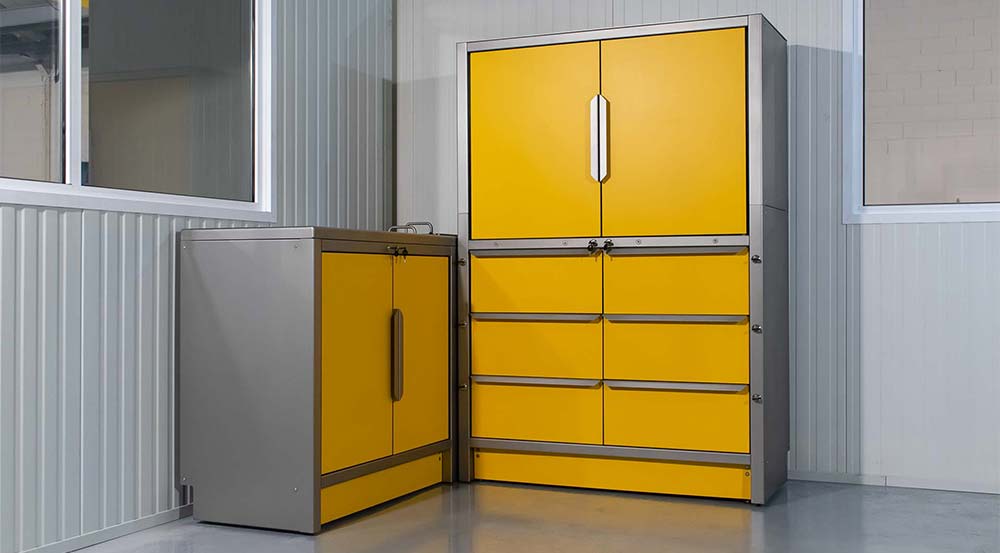 Cabinet Thickness
It's possible to have cabinets with a flat top painted surface or a stainless steel top with a backsplash and marine drip edge. Sharp containers may be dropped via chutes on the top. As thick as 6″ of lead may be used to line custom-designed cabinets that accommodate higher intensity radiation sources.
Doors and Drawers
Every drawer or door has a unique key lock and magnetic locking levers to prevent unwanted access. These features are standard. Legs with adjustable height enable the cabinet to be changed for uneven floors or fit under existing counters.
The doors will not swing open or bang shut if the cabinet is levelled. With these freestanding legs, a pallet jack or forklift may raise and transport the cabinet to its final designated place inside the laboratory or medical diagnostic area with ease from either direction.
Doors and drawers have a recessed notch step type that allows the door or drawer to sit within the cabinet rather than flush with the cabinet. As a result, radiation leakage via any seams is significantly reduced. For ease of usage, each drawers and removable pull-out shelves include heavy-duty glides that can hold up to 1000 lbs.
Heavy-duty hinges with bronze thrust washers and lubricated bearings are included on all doors to keep them from drooping and make them simpler to open and close. When a cabinet is painted, it receives a layer of paint that can be readily wiped away, making it safe for its users.
Over to You!
It is optional for clients to acquire an accurate sketch of their cabinet before signing off on it and authorizing its manufacturing. There are no seams or penetrations pores in heavy-duty lead cabinets since the whole cabinet is poured in with lead, from top to bottom, as well as the doors and drawer panels.